Experience
Kanta Farm offers an experience program that mixes farm farming experiences with camping experience.
Through a mixed experience program that vegetables and fruits in the "Kanta Farm" that utilizes the unique climate of the basin of Fukushima City and the experience of staying at the "Wild Campground in the marginal village" developed by Kanta Farm, we will provide sustainable programs that you'd like to experience again and again in cooperation with other local organizations and facilities to increase the opportunity to travel around Ozasou area full of nature in Fukushiama.

体験プログラム
1.A one-night, two-day experience program that mixes agricultural and lodging experiences
2.Day farm experience, day camp experience, where you can experience each day and half a day
The agricultural experience varies from season to season, and the items to be harvested, and the work accompanying it also changes in various way. The experience of delivering and displaying products to sales facilities such as roadside stations after harvesting as well as harvesting. You can experience spring, summer, autumn and winter like snow shoveling in plastic greenhouses in winter, sowing seeds in spring, picking flowers, picking fruits, and weeding in summer.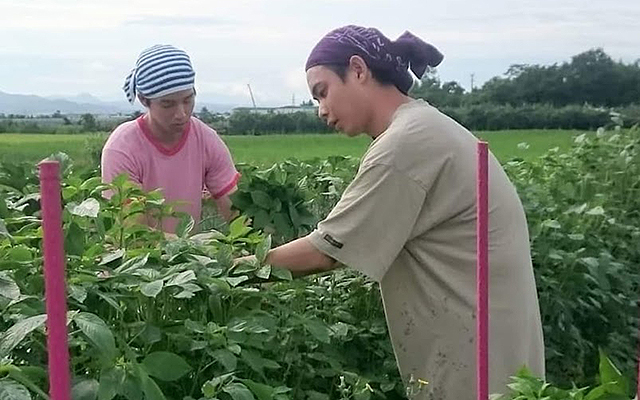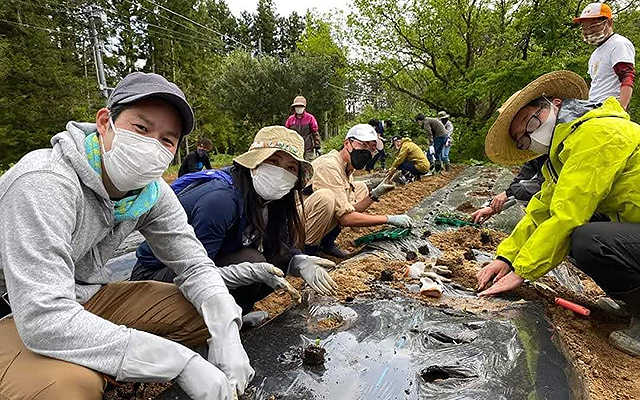 Experience program Schedule (Example)
Day-1
| | |
| --- | --- |
| 9:00~ | Kanta Farm Gathering,Snowy Vegetable Harvest |
| 10:00~ | Deliver to MIchinoeki Fukushima |
| 11:00~ | Camping experience (lunch) |
| 13:00~ | Snow shoveling, bushcraft experience |
| 16:00~ | Experience fire, Swedish torch, stay |
Day-2
| | |
| --- | --- |
| 9:00~ | Snow shoveling and snow trekking after breakfast |
| 13:00~ | Dissolution |
Collaborative experience in surrounding areas
The area around Kanta Farm is a major fruit production area.You can enjoy many kinds of fruits from early summer to early winter.
And The famous hot spring of Oshu, Iizaka Onsen, is also nearby, so you can enjoy many activities.
At Michi-no-Eki Fukushima, which was opened in 2022, you can eat agricultural products from Fukushima City and delicious food made with them, or buy them as souvenirs.
[Activity example] ・Fruit hunting at tourist farms(cherry, peach, pear, grapes, apples, etc. )
・Soba making experience
・Activities in conjuncution with Iizaka Hot Spring Tourist Association(textile experience, day bathing, kayaking experience in lake Moni)
・Free plan in Jododaira and Shiki no Sato, etc.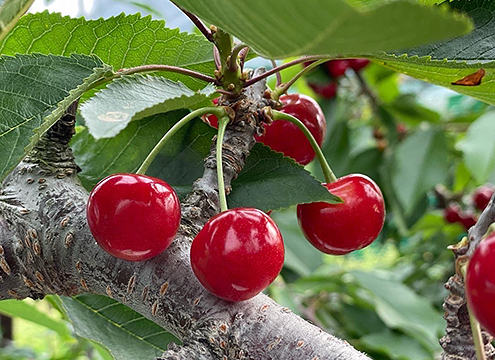 Fruit picking in the orchard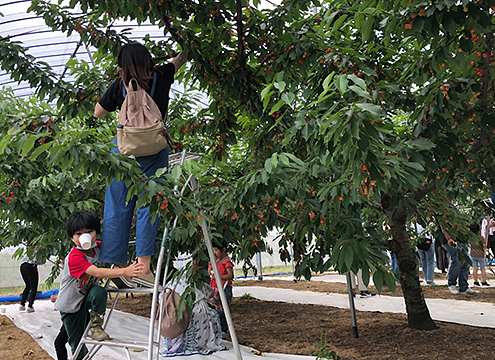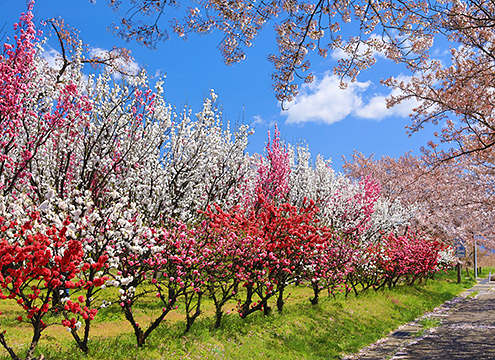 Hanamomo in Iizana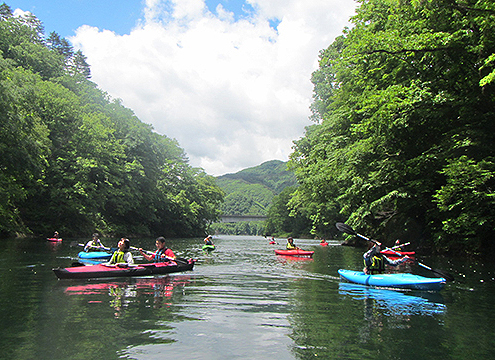 Kayak experience on Lake Moniwakko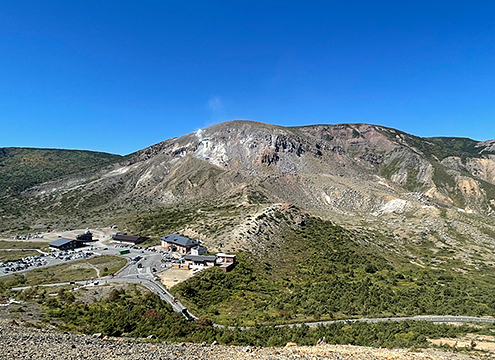 Jododaira(Baandai Aduma Skyline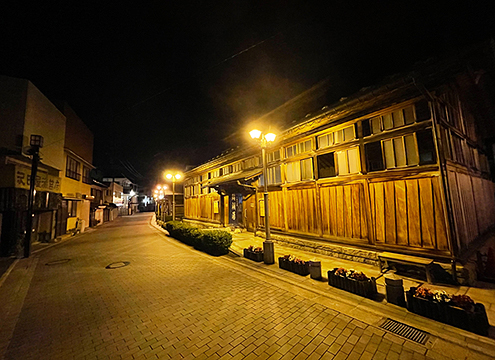 Sabakoyu (Iizaka hot springs)
State of the experience program
EntryForm